The building of the RCH Institute for Musicology will be closed between November 1, 2022 and March 31, 2023 due to technical reasons. The staff of the Institute can be reached by email. Thank you for your understanding!
This closure only concerns the Institute itself, the Museum of Music History is still open from 10:00 to 16:00 every day, except for Mondays.
---
The initial aims were to transcribe all the plainchant melodies of Hungaryian sources systematically into modern notation and prepare them for publication, genre by genre.
The project began in 1970.
The collection of the antiphonal genre, intended to be complete, moved over twenty years

from "cataloguing" the sung material, standardizing it musically,
identifying the musical variants,
through storing it on computer and presenting it as a graphic score
to producing a "complete edition".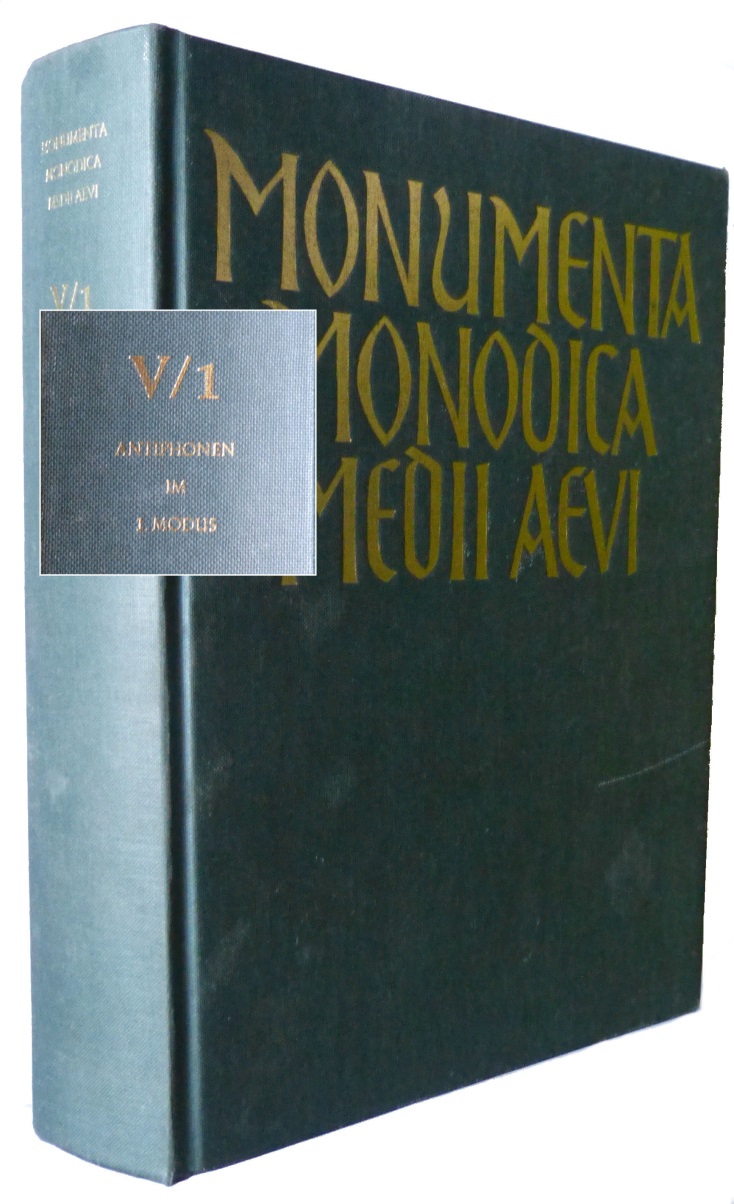 The first printed edition of the collection of chants
was the work of Benjamin Rajeczky:

Melodiarium Hungariae Medii Aevi, I,
Hymni et Sequentiae
(Budapest: Zeneműkiadó, 1956)
The antiphon volume of the long-standing series
specializing in the early liturgical monody of Europe:

Monumenta Monodica Medii Aevi V.
Antiphonen [3 volumes]
(Kassel‒Basel etc.: Bärenreiter, 1999)
Further details
Plainchant from Hungary began to be transcribed systematically into modern notation after 1970, in line with the plans for the Melodiarium Hungariae Medii Aevi series and in preparation for the medieval volume of The Music History of Hungary.

The first phase called for record cards for source-based melodic transcription, showing the source, feast, index number and registration number of each item. With publication in mind, the transcriptions underwent several correction phases, some corrections being made by Benjamin Rajeczky.

At the same time, the collection intentionally "conserved" the antiphon records of the single codices: from the record cards copies, there was also compiled the complete antiphon repertory of the individual sources.

The express aim was publication with the comparative melodic transcriptions, which recorded the musical variants of each melody.

The typed catalogue could cover a volume (some 20,000 melodies) that was huge for the pre-computer period. It allowed the items to be viewed by registration number, feast, source or alphabetical order.

Based on the initial work by Rajeczky, the grouping of the antiphon melodies by musical type was accomplished according to a scheme devised by Janka Szendrei and László Dobszay. The ordered material contains all former record cards, is available also as a computer database, and can be expanded at will. The publication of the antiphon volume of Monumenta Monodica Medii Aevi and the computerized musical transcription did not supplant the melody collection, as they included only the melodies of the Esztergom and Hungarian Franciscan traditions. The remainder ‒ the other sources from Hungary and the comparative antiphon material from abroad ‒ do not appear.