The Institute of History of the Slovak Academy of Sciences
Website: http://www.history.sav.sk/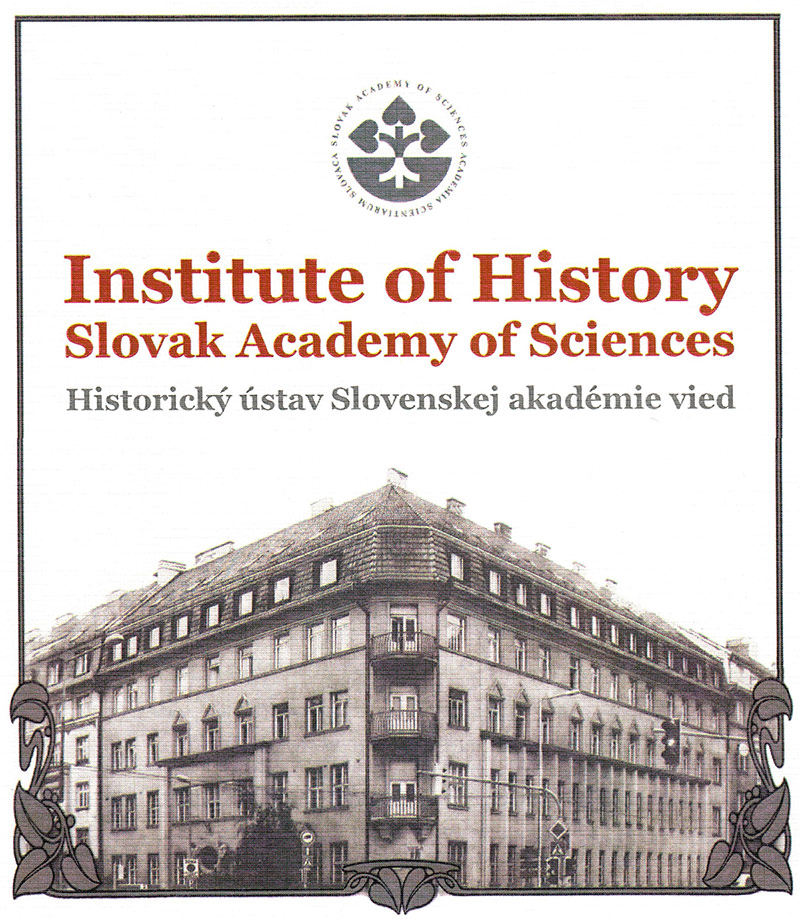 Established in 1943, the Institute of History became one of the founding bodies of the Slovak Academy of Sciences in 1953. Today, Institute of History is the largest and the most prominent historical research center in Slovakia. The Institute focuses on interdisciplinary research of the political, social, economic and cultural development including research of the history of music and theater on the territory of present-day Slovakia within the broader East Central European and global context. Institute of History conducts systematic primary research in the field of the Slovak history from its very beginnings to the present, accompanied by investigation of themes from the world history related to the East Central Europe, especially history of the sciences and technology and the history of architecture. Seeking to fulfill its objectives and keep in touch with the newest historical scholarship, Institute of History actively cooperates with numerous international research institutions. The Institute produces and facilitates some of the most ambitious and innovative research in lovak historiographical production, both in terms of quality and quantity. Besides scientific
monographs and collective works published both in Slovakia and abroad, the institute administers Current Contents, Web of Science indexed journal Historický časopis (Historical Journal) and an open access internet portal/journal Forum Historiae (indexed in Scopus and Ehrin Plus). The Institute is also dedicated to educating and enabling the youngest generation of researchers. As an external institution responsible for third level university education, Institute of History of SAS has its own PhD. training program. Last but not least, the IH strives to foster public understanding of history, conducting wide range of popularization activities, with research fellows popularizing history in media, co-operating in production of school books or providing expert counselling for various governmental and non-governmental institutions.
Role of the partner: The Institute of History of SAS expects support in the development of a database of specialist and scientific literature and a database of sources, and in the setting up of a new database of theatre directors as a part of the Pressburg City Elites and members of their art ensembles. The year 2020 is a significant milestone in the cultural history of Slovakia. The history of the Slovak National Theatre, which functioned in the building of the Municipal Theatre (today's Historical Building of the Slovak National Theatre on Hviezdoslav Square in Bratislava), began in March 1920. One of the outcomes within the planned project will focus on the research of the steps that led to the formation of the Slovak National Theatre Cooperative and to the stabilization of its artistic operations under the new political establishment.
| | |
| --- | --- |
| | Jana Laslavíková, PhD, Research Fellow, Institute of History of the Slovak Academy of Sciences. Her PhD thesis and her work at the Institute of History belongs to the research topic of the project. |
| | |
| --- | --- |
| | Mgr. Jana Magdaléna Májeková, PhD student, Institute of History of the Slovak Academy of Sciences. She focuses on social, political and cultural history of Pressburg/Pozsony (present-day Bratislava) in the 19th century. |