A BTK Zenetudományi Intézet székháza 2022. november 1. és 2023. március 31. között technikai okok miatt zárva tart. Az Intézet munkatársai csak emailen érhetők el. Kérjük szíves megértésüket!
A Zenetörténeti Múzeum az intézeti zárvatartás alatt a szokott időben is nyitva tart.
Archives for 20th–21st Century Hungarian Music
The Archives and Research Group for 20th-21st Century Hungarian Music was established on July 1, 2012 at the Institute of Musicology of the HAS Research Centre for the Humanities within the Momentum Program of The Hungarian Academy of Sciences. Its primary aim is to collect, archive, analyze and interpret the documents of 20th century Hungarian music as well as to make them available for researchers, and also to publish the results of its researches for the professionals and the broader public. The Archives and Research Group aims at collecting a great deal of sources not only from fields of classical and contemporary music but the processing of 20th century entertaining and popular music in Hungary belongs also to its scope of activities. Documents preserved in the archives are parts of the Hungarian cultural heritage. A declared goal of the establishers and maintainers of the collection is also to promote Hungarian music of 20th and 21st centuries in the international music scene.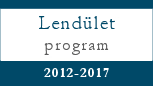 Activities >
1. Preservation, archiving and digitization of the estates of Hungarian composers
2. Research and analysis of the history of composition of 20th and 21st century Hungarian music
3. Processing of the history of 20th century Hungarian musicology
4. Researches in the history of Hungarian operetta (1859-1960)
5. Researches in the history of Hungarian entertaining and popular music
6. Researches in the history of performing practice in Hungary
7. Researches in the history of Hungarian music institutions and concert life