The building of the RCH Institute for Musicology will be closed between November 1, 2022 and March 31, 2023 due to technical reasons. The staff of the Institute can be reached by email. Thank you for your understanding!
This closure only concerns the Institute itself, the Museum of Music History is still open from 10:00 to 16:00 every day, except for Mondays.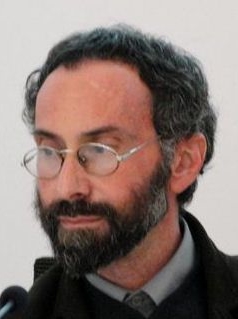 Department:
Bartók Archives
Degree, position:
CSc, Senior Research Fellow, Head of Department,
Editor in Chief of "Béla Bartók Complete Critical Edition"
Email:

This email address is being protected from spambots. You need JavaScript enabled to view it.

Room:
102
Phone:
+36 1 214 6770, Ext. 102
CV
László Vikárius (b. 1962, Budapest, Hungary) studied musicology at the Liszt Music Academy between 1984 and 1989 (head of department at the time: György Kroó). He received his diploma in musicology in 1992 with a dissertation on a medieval music theoretic compilation under the supervision of László Dobszay and Janka Szendrei. Since 1988, he has been on the staff of the Budapest Bartók Archives, headed by László Somfai. After spending a month in Florence, Italy, he received various scholarships (Zoltán Kodály scholarship in 1990/91 and a János Bolyai scholarship for research between 2000 and 2003; he was a junior research fellow between 1992 and 1995). It was thanks to the scholarship of the Swiss state that he could further study at the Basel Institut für Musikwissenschaft (with Wulf Arlt and Max Haas; with emphasis on medieval and renaissance polyphony), while making research at the Sacher Stiftung, too. He also took part on summer courses in Dozza (Seminario Jacopo da Bologna; with Giovanni di Bacco, Bargaret Bent and John Nadas, 2002 and 2003). He started lecturing in music history for musicology students at the Liszt Academy in 1996; he became an adjunct professor in 2000 and a docent in 2004. In 2005 he was appointed head of the Bartók Archives.
His PhD dissertation was published as Modell és inspiráció Bartók zenei gondolkodásában (Model and inspiration in Bartók's musical thinking) (Pécs, Hungary: Jelenkor, 1999) in book form. His main field of research is source study, style analysis, and reception history. Although he started research into late medieval musical treatises, the main emphasis of his scholarly work is in Bartók research. His courses at the Music Academy, however, range from Ancient Greek musical writing and the music of the Middle Ages to Renaissance music and music theory. He publishes scholarly articles in English, German and Hungarian and has attended conferences in Hungary and abroad (Algeria, Austria, Britain, Germany, Serbia, Slovenia, USA). He edited, together with Vera Lampert the Somfai Festschrift (2005) and the revised edition Lampert's Catalogue of Bartók's folksong arrangements (2008) and, together with János Kárpáti and István Pávai, Bartók's Arab folksong collection on CD-ROM (2006). He also edited the facsimile of the earliest surviving autograph of Bartók's opera Duke Bluebeard's Castle (2006). He was awarded the Bence Szabolcsi prize in 2005 and the Arnold Hauser prize in 2008. He has been in directorium of the Hungarian Musicological Society of which he has served as president since 2007.