The building of the RCH Institute for Musicology will be closed between November 1, 2022 and March 31, 2023 due to technical reasons. The staff of the Institute can be reached by email. Thank you for your understanding!
This closure only concerns the Institute itself, the Museum of Music History is still open from 10:00 to 16:00 every day, except for Mondays.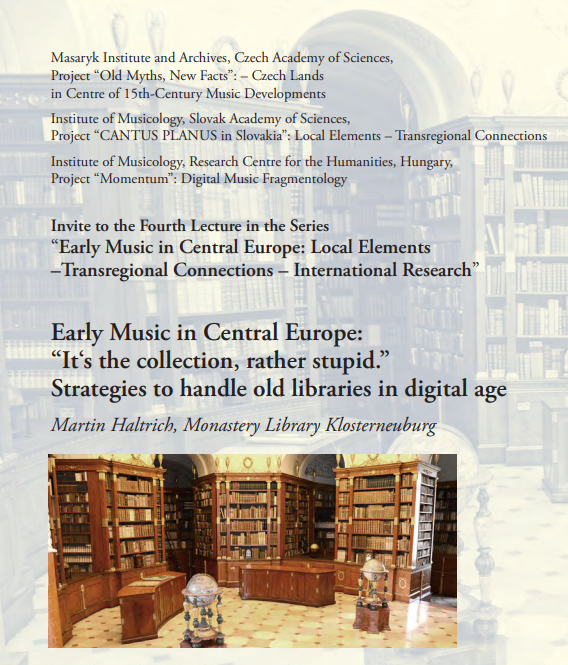 a "Lendület" Digitális Zenei Fragmentológia Kutatócsoport részvételével 2020-ban alakult Early Music in Central Europe: Local Elements – Transregional Connections – International Research nemzetközi online fórum következő eseményére kerül sor 2021. október 6-án 17.00 órakor. Az előadó ezúttal Martin Haltrich kodikológus, paleográfus, könyvtörténész, a klosterneuburgi apátság könyvtárának és zenei gyűjteményének vezetője. Az előadás a ZOOM rendszerén keresztül követhető, mely előzetes regisztrációhoz kötött.
Regisztrálni a meghívóban megadott linken lehet október 5-én 17.00 óráig.