The building of the RCH Institute for Musicology will be closed between November 1, 2022 and March 31, 2023 due to technical reasons. The staff of the Institute can be reached by email. Thank you for your understanding!
This closure only concerns the Institute itself, the Museum of Music History is still open from 10:00 to 16:00 every day, except for Mondays.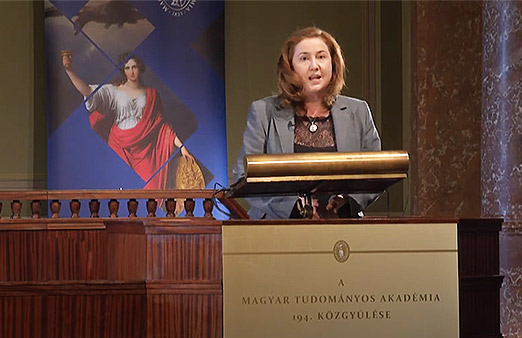 Az MTA 194., a járvány miatt online megrendezett, rendes közgyűlésén – Karikó Katalin és Lovász László mellett – Kusz Veronika, a 20–21. Századi Magyar Zenei Archívum főmunkatársa, Bolyai-ösztöndíjas kutató tart előadást Dohnányi Ernőről. A közgyűlésről és az elhangzó előadásokról itt tájékozódhat, Kusz Veronika előadását itt tekintheti meg.