The building of the RCH Institute for Musicology will be closed between November 1, 2022 and March 31, 2023 due to technical reasons. The staff of the Institute can be reached by email. Thank you for your understanding!
This closure only concerns the Institute itself, the Museum of Music History is still open from 10:00 to 16:00 every day, except for Mondays.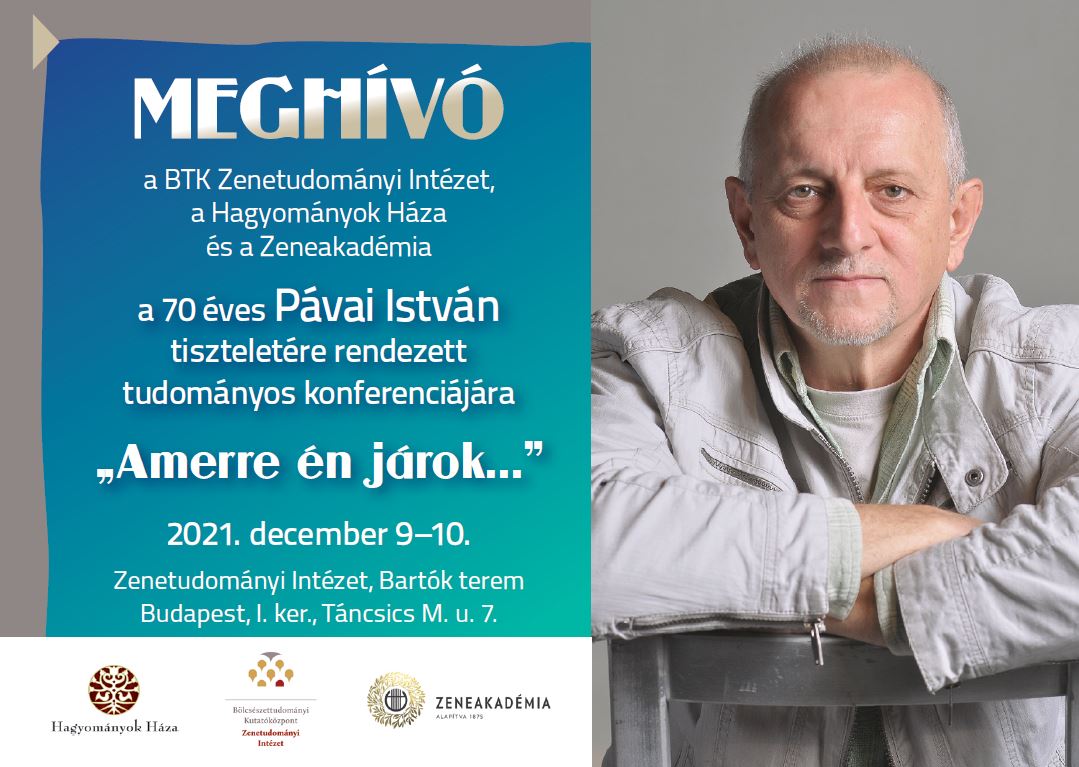 A 70 éves Pávai István tiszteletére tudományos konferenciát szervez 2021. december 9- és 10-én a BTK Zenetudományi Intézet, a Hagyományok Háza és a Zeneakadémia a Zenetudományi Intézet Bartók termében (Budapest, I. ker., Táncsics M. u. 7.).
A meghívó és program itt érhető el.
A konferencia Zoom-on is követhető.
A Zenetudományi Intézet rendezvényein részt venni csak védettségi igazolással lehet, amelyet belépésnél kérünk bemutatni. Az épületen belül szájat és orrot elfedő maszk viselése kötelező!